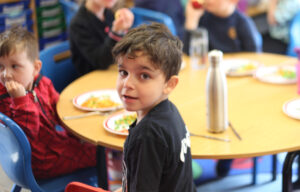 A HOLIDAY Food and Fun programme, funded by the Department for Education, will be serving up free activities and food to support eligible children across East Sussex during the summer holidays.
Following the success of the first programme at Easter, 70 providers will be offering children and young people who are eligible for free school meals a range of activities, along with nutritious food and snacks, at 85 locations county wide in July and August.
Activities on offer will include a diverse range of sports and outdoor activities, film making, music, arts and crafts, and cooking, with an emphasis on healthy food. Many providers will also be encouraging parents and carers to develop their skills by helping out with the preparation and cooking of food.
More than 1,300 children participated in the Holiday Food and Fun pilot scheme during the Easter holidays.
One young person who participated at Easter said: "It makes you get out and do stuff instead of sitting in your bedroom, all day every day. That's what it's been like in Covid."
A parent said: "I don't know how you could improve the day as my children have really enjoyed it. It has been a massive help having a funded place, so I haven't had to struggle funding another childcare place."
The summer holiday clubs will offer 7,000 free places for children aged between five and 16 who receive benefits related free school-meals.
Councillor Bob Bowdler, lead member for children and families, said: "The DfE funded Holiday Food and Fun schemes held at Easter were hugely successful, and I am delighted we are able to offer a bigger and better programme this summer.
"For some parents, the school holidays can be difficult. Increased costs including food and childcare, coupled with reduced incomes can make the long summer break challenging.
"The Holiday Food and Fun programme will serve up a menu of fun, healthy activities and nutritious meals, making sure eligible children and young people have enjoyable activities and food in the school holidays."
For more information on the summer Holiday Food and Fun programme visit eastsussex.gov.uk/holidayactivities