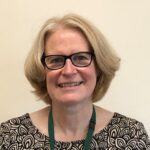 A FAMILIAR face has returned to East Sussex County Council to head up the authority's children's services team.
Alison Jeffery began her role as Director of Children's Services this week, having previously worked with the county council for 15 years in a variety of roles.
Her roles included Children's Trust Manager and assistant director for both planning and commissioning and early help. From January 2016 until August 2021, Alison was Director of Children, Families and Education at Portsmouth City Council.
"I am delighted and proud to be returning to East Sussex," said Alison, "joining a team which I know is absolutely committed to delivering the best possible services.
"I am keen to build on the great track record of the county working closely with all our partners to keep improving the lives of children and families in every way we can. Prevention and responding sensitively to the individual needs of children and young people are key priorities for me as I know they are for all my colleagues."
East Sussex Chief Executive Becky Shaw said: "We are delighted to welcome Alison back to East Sussex. She has led the children's services in Portsmouth very successfully and I know will bring us a whole range of invaluable insights and experience from her work there as well as regionally and nationally.
"We really look forward to working with her on Children's Services and as part of the wider team leading the whole county council."
Ends.