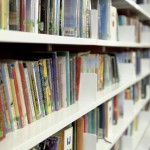 PLANS are being developed to create a temporary library and safeguard services in Peacehaven.
A planning application has been submitted by the library service to temporarily move into an area in The Joff Youth Centre for a period of two years.
The plans come amid preparations for the redevelopment of the Meridian Centre – the library's current home, which will require the service to move while work takes place.
With limited options available for a temporary facility and a six-month notice period on the current lease, the county council's library team is taking steps now to ensure a continuing service.
Lead member, Cllr Claire Dowling, said: "I'm pleased that we have been able to find a central location to put forward for a temporary library in Peacehaven which, if approved, will ensure that we can continue to provide all the services currently available while the redevelopment of the Meridian Centre pushes ahead.
"Although the space will be smaller than the current library, The Joff Youth Centre provides the ideal location to give residents access to new stock and a full range of services and events. The move will also encourage a closer working relationship between children's services and the library service, bringing more young families to the centre and enhancing services for young people locally."
The application is expected to be submitted to the planning department in the coming fortnight, with it then due to be determined within eight weeks. If the application is successful, the library could move to its new temporary home in spring next year. It will have its own access and will not affect the current youth and community provision at the centre.
The library service team continues to work closely with Peacehaven and Telscombe town councils and Meridian Centre developers to identify an appropriate and permanent site for the library.
Once the planning application has been validated it will appear on the County Council's website at:  https://www.eastsussex.gov.uk/environment/planning/applications/disclaimer/
Ends