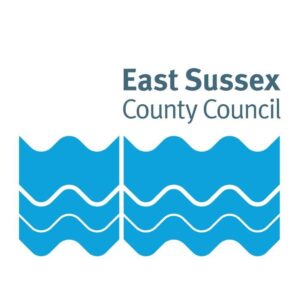 Residents struggling to feed themselves, heat their homes or pay water bills may qualify for extra financial help this winter.
The Government's Household Support Fund has allocated £3.9 million to East Sussex to help ease the pressures on hardest-hit residents between November and March.
Anyone who receives a means-tested benefit can apply for help to the borough or district council in the area they live.
Residents who qualify will get support with vouchers to help buy food or with financial payments to help with essential bills.
In East Sussex, the fund will also provide extra resources for the Warm Homes scheme which can offer free checks, advice and grants for households without the means to stay warm, for foodbanks and other voluntary organisations in the county and for Citizens Advice.
There is also funding for free school meals over the school Christmas holidays and into 2022 for families with children who are eligible and funding to help families that East Sussex County Council is already working with because they are in need.
Carl Maynard, Lead Member for Adult Social Care, said: "We know many of our residents are under extra pressure in meeting bills, keeping well-fed and staying warm this winter.
"This extra money will be very welcome and we've allocated it to ease the lives of people who most need a hand. Working with our partners at borough and district councils and the voluntary organisations, we'll be using this support to make a real difference."
Anyone who is over 18 and receives a mean-tested benefit (including universal credit, pension credit and working tax credit) can apply for help with the costs of food, energy or water to the borough or district council where they live.
Eastbourne and Lewes: www.lewes-eastbourne.gov.uk/benefits-and-grants/household-support-grants (Eastbourne Borough and Lewes District Council 01273 471600)
Hastings: www.hastings.gov.uk/benefits/hsf/ (Hastings Borough Council 01424 451066)
Rother: www.rother.gov.uk/business/financial-support-for-residents/household-support-fund/ (Rother District Council 01424 787000)
Wealden: www.wealden.gov.uk/benefits/household-support-fund-hsf/  (Wealden District Council 01323 443322)
To contact the Warm Homes service for East Sussex, go online https://warmeastsussex.org.uk, text WARM to 80011 or phone 0800 464 7307.
Citizens Advice give general advice on their website and provide contacts for local advisors in East Sussex. Enquire online at www.citizensadvice.org.uk or text ADVICE, with your name and postcode, to 81400.
East Sussex County Council is also sharing money from the fund with foodbanks and with key voluntary organisations across the county.