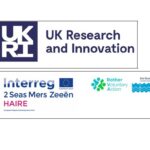 A NEW app is being developed to help people in East Sussex lead a full and healthy life in older age.
The Life Transition app will help residents better prepare for significant changes in later life such as retirement, moving home, changes in health and mobility, becoming a carer or experiencing bereavement.
Supported by UK Research and Innovation funding as part of the Healthy Ageing Challenge, East Sussex County Council will develop the Life Transitions digital app to help people plan ahead.
Councillor Carl Maynard, lead member for adult social care and health, said: "It can be difficult to think about what our future might look like and to prepare ourselves to maximize our quality of life in older age. I'm delighted that, thanks to this funding, we can develop this service and digital app to help people build resilience and skills to prepare them for major changes when they happen."
East Sussex County Council will be talking to residents to better understand their needs and identify how best the app can be developed to offer the greatest help.  A team of volunteers will also be trained to provide face to face support.
East Sussex resident and Life Transitions Volunteer Jilly Byford said: "I'm delighted to be part of this important project.  I know first-hand how big changes in life can really affect people's quality of life.  These kinds of changes affect us all, so having an app that can guide people to think about what their life could be like in older age, and to make plans and put them into action will really help people have the best experience of later life as possible."
This work is part of our in our wider Healthy Ageing through Innovation in Rural Europe (HAIRE) Project funded by Interreg 2 Seas and the EU's European Regional Development Fund and delivered in partnership with Rother Voluntary Action (RVA).
Ends.
About UK Research and Innovation (UKRI)
Big challenges demand big thinkers – those who can unlock the answers and further our understanding of the important issues of our time. Our work encompasses everything from the physical, biological and social sciences, to innovation, engineering, medicine, the environment and the cultural impact of the arts and humanities. In all of these areas, our role is to bring together the people who can innovate and change the world for the better. We work with the government to invest over £8 billion a year in research and innovation by partnering with academia and industry to make the impossible, possible. Through the UK's nine leading academic and industrial funding councils, we create knowledge with impact.
About the Healthy Ageing and Innovation in Rural Europe (HAIRE) Project
Healthy Ageing through Innovation in Rural Europe (HAIRE) is a project funded by Interreg 2 Seas and the EU's European Regional Development Fund. It is led by the Social Innovation Group at the University of Exeter and is currently scheduled to run until September 2022.
East Sussex County Council and Rother Voluntary Action are among a team of fifteen project partners from across the UK, France, Belgium and Netherlands, supported by twenty 'observer partners' and the Joint Secretariat from Interreg.
HAIRE will work with older people in Robertsbridge and Rye to develop and test systems that empower and enable older people to:
define what support they need
participate in the design and delivery of services
develop solutions for themselves, supported by the voluntary, private and public sectors.