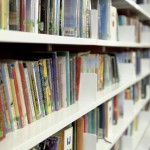 RESIDENTS across East Sussex are starting to enjoy the benefits of support and activities introduced as part of an updated library strategy.
The Libraries Strategy was updated at the end of last year to ensure that the growing needs of the most disadvantaged and vulnerable are met whilst new, high quality services that all residents can access and enjoy are developed and enhanced.

Just a few months after the five-year strategy was agreed by lead member Cllr Claire Dowling, residents have already begun to take advantage of expanded library services through a range of activities, clubs and support.
Cllr Dowling said: "Libraries are so much more than books.  Our service helps individuals to build confidence and resilience by connecting with their local community, improving their employment chances, taking up volunteering opportunities, participating in courses, gaining the digital skills to use online services, as well as improving their literacy and numeracy skills.
"I am delighted to see that just a few months after the updated strategy was approved, we already have a number of initiatives up and running which will support our vision of promoting reading and knowledge as a route to leading fulfilling lives."
Step into Reading is a programme which has launched at five East Sussex Libraries – Hastings, Eastbourne, Hailsham, Uckfield and Newhaven – and offers adult learners one to one mentoring support to help the person learn to read.
To increase awareness of the programme and promote it to even more residents, volunteers have been visiting Langney Food Bank, Hailsham Children's Centre café and larder and the Hillcrest centre in Newhaven on a regular basis.
Young people are also being encouraged to access library services with a range of activities and groups including STEM activities such as coding sessions and animation workshops, while homework and activity clubs for primary school children and now running at Eastbourne, Seaford, Hastings and Newhaven libraries.
Young families are also benefitting from the updated strategy with Rhymetimes or Storytimes now running in all 17 county council libraries for babies and toddlers and their parents or carers.
As well as the regular drop-in sessions, some dual language Storytimes now take place with volunteers offering stories in Polish, Turkish, Spanish, Lithuanian and Russian, with a Ukrainian Storytime being planned. Hastings Library has also hosted an Autism-friendly Storytimes outside of opening hours.
Other priorities set out in the updated commissioning strategy include;
The removal of reservation fees
An expansion of Jobs Pods, which provide library users with a confidential space, computer and support to take part in online job interviews
The expansion of the IT For You at Home project where tablets and laptops are loaned out to encourage digital inclusion
More information about the strategy, which runs until 2027-28, can be found at www.eastsussex.gov.uk/libraries/local/east-sussex-libraries-the-way-forward-2022-23-to-2027-28
Details of events and activities can also be found at www.eastsussex.gov.uk/libraries
Ends