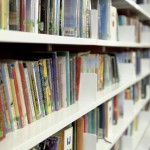 CUSTOMERS will find it even easier to access services as three East Sussex Libraries undergo extensive refurbishment.
Work will take place in Rye, Newhaven and Hollington to improve their layout to enhance customer experience, with children's areas and study spaces being upgraded and new seating installed so users can browse services in comfort.
The improvements will support the library service to deliver its aims, including improving child and adult numeracy and literacy.
Cllr Claire Dowling, East Sussex County Council lead member, said: "I'm delighted that, with the help of capital funding, we are able to make improvements to these libraries and enhance the experience for our customers.
"Libraries offer a wide range of services and by making them as accessible and comfortable as possible, we hope to encourage even more people to use them."
The schemes will also help reduce the libraries' carbon footprints with a range of improvements to the buildings themselves.
Work at Rye Library began last month with a new children's library planned, new comfortable furniture, an improved library layout and more flexibility for customers to stay, enjoy and study within the space.
A short closure will be necessary in January for construction work and the project is due to finish in March.
In Newhaven, a larger area for customers using computers will be created as well as private pods, giving customers confidential space to hold virtual job interviews or get one to one support.
The children's area will be redesigned to improve comfort and enjoyment of the space and the main library will also benefit from improved layouts to help customers enjoy the space and services available.
With work due to start at the end of January, the front of the library will also benefit from improvements to the entrance way on the high street as well as reducing energy costs.
To ensure that work can be carried out safely, it will be necessary to close the library for briefly before the half term in February.
Extensive refurbishment work will begin at Hollington Library later in the spring, with a range of works being undertaken to update the building.  As well as improvements to the children's area and study space, shelving in the library will be improved to provide a better display of books to make the library an inviting place to visit.
Details of any closures will be advertised in libraries and online as soon as they have been confirmed.
Ends.