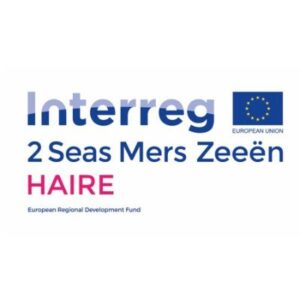 AN EVENT to mark the end of the Healthy Ageing through Innovation in Rural Europe (HAIRE) Project has been held this week.
Delegates from East Sussex were among those who joined the final conference online on Wednesday, March 1 and celebrated the end of the successful three-year project.
The HAIRE Project is a research and community action project which has aimed to empower and enable older people to define what support they need, reduce loneliness, and improve health and wellbeing in the communities in which they live.
The conference reviewed the highlights of the project and its social innovations and looked at how healthy ageing in rural communities could be promoted in the future.
In East Sussex, the HAIRE Project has helped to make Rother an 'Age Friendly Community' as part of the World Health Organisation global initiative, and has teamed up with the Royal Society for Arts, Manufactures and Commerce to generate innovative ways for younger and older generations to work together to improve each other's health and the health of the planet.
Darrell Gale, Director of Public Health in East Sussex, said: "The HAIRE Project has been an extremely successful collaboration between different organisations across different countries.
"It has shown what can be achieved when we work together to improve the quality of life of older people in our rural communities.
"We look forward to continuing the project's work with our older residents and to developing new initiatives to help people age well in East Sussex."
A new toolkit that will enable more communities to improve the quality of life of their residents was launched at the event.
Designed by HAIRE Project partners, the flexible toolkit aims to help understand the needs, aspirations and passions of local older people.
Social innovations launched in the pilot sites in Europe and the UK as a result of using the HAIRE toolkit include community transport, intergenerational activities, welfare checks and befriending, digital support, local participation working groups and creative activities.
To ensure the focus on healthy ageing is maintained, the HAIRE approach advocates bringing together older people, community leaders, local government and welfare organisations to reflect on how service design and delivery can be adapted to the needs and input of older people on an ongoing basis.
Professor Catherine Leyshon, the project lead at the University of Exeter, has been working on healthy ageing for over ten years. Professor Leyshon said: "It's the most pressing social issue facing western economies. In HAIRE we have used place-based, person-centred approaches to create social innovation from the ground up to address the needs of older people in rural areas."
The conference was held as part of the HAIRE Project which has been funded by Interreg 2 Seas and the EU's European Regional Development Fund and led by the University of Exeter with partners in England, France, Belgium, and The Netherlands.