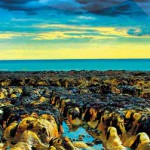 YOUNG care leavers have just weeks left to give their views on the support available to help them deal with the practical and emotional challenges of becoming an adult.
The Life Beyond Care survey asks participants about their own experiences and the feedback will help East Sussex County Council shape services available in the future.
The survey is available at www.smartsurvey.co.uk/s/esussex_ylbc/ and is open to East Sussex care leavers aged between 18 and 25.
Cllr Bob Bowdler, East Sussex County Council's lead member for children and families, said: "As care leavers approach adulthood and independence it is important that they are armed with the right skills, practical support and financial help.
"Feedback from care leavers about their own experiences and needs helps us to understand what support is needed and I would encourage as many people as possible to take 10 minutes to complete our questionnaire."
Services available to care leavers are published in the county council's local offer which sets out what support is available and will form part of a plan to provide the range of support a young person needs.
A Personal Advisor works with a care leaver to consider what advice, assistance and support is appropriate which includes education, employment, health issues, finance, and accommodation and works with the young person to create a 'Pathway Plan' to address how support is best provided in life beyond care.
Cllr Bowdler added: "According to national research from children's rights organisation, Coram Voice, care leavers report low wellbeing with 19 per cent feeling lonely most of the time compared to one in ten young people.  Almost a fifth of care leavers also say they find it difficult to cope financially, compared to just seven per centre of young people in the general population.
"It's vital that we get the right support in place to ensure that care leavers in East Sussex feel supported and confident to live independently and we are committed to working with current and past care leavers to achieve this."
The Life Beyond Care survey is open to care leavers aged between 18-25 and those eligible to take part will receive a £10 voucher. The survey closes on Monday, April 3.
Information about support available to East Sussex Care Leavers can be found at www.eastsussex.gov.uk/children-families/lac-care-leavers/support-for-care-leavers
Ends.