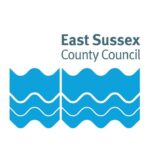 RESIDENTS in Heathfield and Mayfield have elected a new representative on East Sussex County Council.
A by-election was held on Thursday, July 27, following the death in April of Conservative member Cllr Rupert Simmons, who had represented the division for 22 years.
Green Party candidate Anne Cross won the seat, polling 1,373 of the votes.  The turnout was 24.83 per cent.
The total number of votes cast for each candidate was as follows:
Cross, Anne Mary (Green Party) 1,373
Waller, Neil Harry (Conservative) 858
Ends.