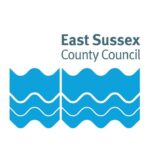 RESIDENTS in Eastbourne have elected a new representative to East Sussex County Council.
A by-election was held on Thursday, August 3, following the death in June of Conservative member Cllr Barry Taylor, who had represented Meads division for 18 years.
Liberal Democrat candidate Brett Wright won the seat, polling 1,649 votes.  The turnout was 39.41 per cent.
The total number of votes cast for each candidate was as follows:
David Mannion (Labour Party) – 157
Claire Martin (Green Party) – 127
Nicholas Taylor (Conservatives) – 1,361
Brett Wright (Liberal Democrats) – 1,649
Ends.