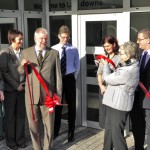 A NEW children's home which cares for some of society's most vulnerable young people has been officially opened.
The East Sussex County Council-run Lansdowne Secure Children's Home, in Hailsham, was built with £8 million of Department for Education funding and welcomed its first residents in the summer.
The centre was officially declared open at a gathering of staff, dignitaries, and local and national education chiefs and representatives of project architects Nightingales and builders Waites.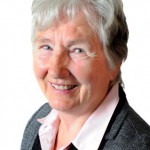 Cllr Sylvia Tidy, East Sussex County Council lead member for children and families, said: "I was very impressed with the new building, which offers a vastly improved environment for the staff and children.
"As one of the most modern, secure facilities in the country, this is a building to be proud of and provides a safe haven for young people who have had to deal with some very serious issues.
"The nature of the centre means it has to balance the need for security with the need to provide a homely, welcoming environment for the children who live here, and I think that's been achieved very well.
"The official opening was an opportunity for everyone to look at the new building and learn about the work the centre does, and to recognise the achievements of all those involved in bringing this project to fruition."
The centre, which was rebuilt on the site of its original base in Hawks Road, accommodates young people who may be in danger of harming themselves or others, who are placed in secure accommodation by a court order for their own protection of that of others.
Young people who stay there receive an individual care plan and support ensuring their educational, emotional and behavioural well-being.
Lansdowne comprises a residential area, including seven en-suite bedrooms, a dining room, games room and two lounges, and a fully-equipped school.
The centre is one of only a small number of its kind in the UK where places can be offered to other local authorities which have their own young people who will need a secure placement.
More information, video and further links for parents, young people and social workers is available on our Lansdowne secure children's home page on our main council website.