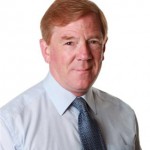 WORKS of art will be commissioned for three new library developments thanks to a £56,000 grant.
East Sussex County Council's Library and Information Service was awarded the money from Arts Council England's Lottery funding to commission three works of art under the title Transparent.
Three artists will be selected to create pieces for Newhaven, Seaford and Hastings libraries and will share the creative process with local people. These are part of the county council's £15million investment in library services.
"We are investing in libraries because we realise that these facilities are at the heart of our communities," said Cllr Chris Dowling, the council's lead member for community services.
"We are delighted to have received this funding as it gives us the opportunity to add public art commissions and further improve the experience of visiting the libraries."
Cllr Dowling added: "Throughout the process the artists will be asked to make the creative process as transparent as possible and we hope members of the public will enjoy following the artists as they create their pieces. This is also a great opportunity for artists to showcase their work to new audiences."
At Seaford Library, a shared facility comprising a library, café, adult day services and supported accommodation, an artist will be asked to create new outdoor seating at a bus stop outside the building.
The artist selected for the planned Hastings Library will be asked to design a window to be installed at the back of the library. The window needs to provide natural light while deflecting from the view of a disused print works which has been empty for many years.
The third installation will be a specially designed window at Newhaven Library overlooking the bus station.
A call for artists to apply for the commissions will follow later in the year.