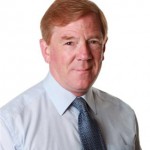 AN EXCITING new opportunity to run a café for people visiting a new day service and library is being offered by East Sussex County Council in Seaford.
The council is calling for interested parties to come forward with their proposals for running the café as a stand-alone business.
The £6million development in Seaford town centre will include a day care service, library and supported living flats for vulnerable adults.  The café, expected to open later this year, will offer refreshments available for everyone visiting and using the new facilities.
The county council expects the café, which will need to be competitive and self-financing, to become a popular meeting point for the local community and clients. The café will offer Wi-Fi connectivity and a large screen to keep customers up to date with world news and local/council information.
Councillor Bill Bentley, lead member for adult social care, said: "This is a very exciting venture which will give service users and visitors to the fantastic facility the opportunity to relax and socialise in the café.
"The café will add a new dimension to the services we will be offering and become a central meeting point for everyone visiting Warwick House."
Cllr Chris Dowling, lead member for community services, added: "This is a fantastic opportunity to get involved with this project and be part of something special in Seaford.
"The successful partner will be able to set up their business without the cost of purchasing a building or the large-scale equipment, which the county council will both buy and maintain."
In running the café, the operator would be expected to;
• support the local economy by sourcing local produce where possible
• pay for all utilities including water supplies, gas, electricity and IT and arrange for waste disposal and recycling
• train, recruit and manage staff to give sufficient cover
• purchase all consumables
• propose appropriate opening times and deliver refreshments for events and activities as required
• be aware of the high proportion of people with dementia who will be using the service, and have the necessary training to offer appropriate customer care.
The main café area has a maximum of 14 covers with additional seating located throughout the building. There are also two meetings room and a roof garden which will be used on a regular basis.
Anyone interested can submit their tender before June 27th online at: https://in-tendhost.co.uk/sesharedservices/aspx/Home
For more information on applying to run the café at the new building contact Susan Page on 01273 481787 or by emailing susan.page@eastsussex.gov.uk or Jo Stone on 01273 481512 or by emailing jo.stone@eastsusex.gov.uk
East Sussex County Council looks favourably on contractors who support employment of people with disabilities.
For more information about the Seaford project, visit
http://www.eastsussex.gov.uk/socialcare/aboutus/developments/warwick/default.htm
The planning application for the new Seaford building allows for the café operator to apply for a temporary events (TENS) alcohol license.
The license terms for the ESCC Warwick House café will be flexible and to be agreed between the two parties.