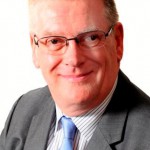 A REVIEW of the successes and challenges faced by services supporting adults and older people has been published.
The Local Account gives an overview of services provided by the adult social care department at East Sussex County Council in 2013/14 and offers insight into performance and details how the service spent its £223.1million budget."The Local Account gives us the opportunity to be completely open with members of the public about what we are doing and how well we are doing it," said Councillor Bill Bentley, lead member for adult social care.
"As well as highlighting the successes of the year, we have also flagged up areas in which there is room for improvement and the challenges we face due to growing pressures on our budget. We hope that continuing to be transparent will help promote the great work our adult social care team is doing."
Figures show assessments carried out by the adult social care team and adults and older people and carers receiving a service from the county council are similar to last year.
While there has been a slight increase in the number of adults and older people admitted to permanent residential or nursing care, there has also been a rise in the number of users of the Joint Community Rehabilitation service who were enabled to live independently in their own homes.
The authority attaches great importance to promoting the complaints process to those who are unhappy with services offered and received, however the number of complaints made has dropped this year compared to last, alongside this the number of compliments about the service has risen by almost a third.
With greater emphasis on enabling people to take charge of their own care and select the services they feel will benefit them the most, the report also shows the number of adults, older people and carers receiving self-directed support has risen from 3,616 in 2009/10 to 14,292 in 2013/14.
"We want people to have control over the care they receive and the figures on self-directed care are promising," Cllr Bentley added. "While we can take many positives from this annual report, we will not rest on our laurels and will continue to work towards a service that is both sustainable and offers our residents the support they need."
This year's Local Account also introduces East Sussex Better Together – a programme that will see health and social care working together to transform local services.
With a combined budget of nearly £1billion for health and social care services in the county, East Sussex County Council is confident that an approach can be found that provides the necessary high quality services in a sustainable way. Work on the project will continue.
The report can be found at www.eastsussex.gov.uk/localaccount