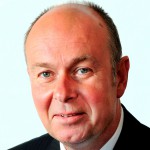 THE SUBMISSION of a planning application for a new primary school and nursery in Eastbourne will give residents another chance to have their say.
East Sussex County Council's planning committee will consider the application for the new two-form entry primary school, with the capacity to accommodate up to 420 children, and 38-place nursery on the site of Cavendish School.
As part of the planning process, members of the public will be able to comment on the application and raise any issues. These will be taken into account when the planning committee considers the proposals.
The need for additional school places in the area was highlighted by the county council's School Organisation Plan, which looks at data from a variety of sources to predict the demand for school places in the county.
The data identified a permanent shortfall of primary school places in Eastbourne which could last up to a decade.
To cope with the estimated shortfall, the county council has drawn up plans for the new school which will form part of the existing Cavendish School and will be run by the same academy trust.
"It is important that, where a demand for school places is identified, we act as quickly as possible to ensure that no child is left without a school place in East Sussex," said Councillor Nick Bennett, lead member for learning and school effectiveness.
"In some cases a temporary classroom is enough to cope with a short-term demand, but in cases like Eastbourne we need to come up with a more permanent solution. It is thanks to the county council's advanced planning that we can take action ahead of any school place crisis."
The plans for the new school have been drawn up in consultation with the community and in conjunction with the highways department.
The planning process will allow members of the public another chance to comment on the proposals, along with other relevant organisations and agencies. All comments will be taken into account when a decision on the application is made.
If approval is given, the county council intends to start work on the new school in February 2015, with places available from September 2015.
The planning application is available to view and comment on at www.eastsussex.gov.uk/planningapplications
The School Organisation Plan sets out where we think there will be a need to provide additional school places looking at a variety of data including birth rates and housing developments. This planning is done years in advance.