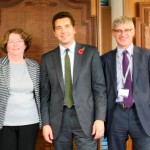 ADOPTED children and their new families are being given greater support when they come up against problems, thanks to a dedicated service.
East Sussex County Council recognised the need and launched AdCAMHS – a small specialist service responding to a big need with the help of government funding.
The service offers tailor-made packages including behavioural therapy, counselling and assessment to help those children who have survived abuse or neglect settle with their new families and to help if families experience problems later such as when the child becomes adolescent.
"Our support for children we help doesn't and shouldn't stop the second they are adopted," said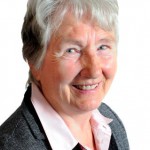 Cllr Sylvia Tidy, East Sussex County Council lead member for children and families.
"Through initiatives like AdCAMHS East Sussex County Council are acknowledging that. This is a small service responding to a big need. We have a two year plan to provide help to 40 families across the county, making a really big difference to their lives."
Edward Timpson, minister for Children and Families visited County Hall to mark the official launch of the service at the start of National Adoption Week on Monday, November 3.
Mr Timpson, who grew up with two adopted brothers, said: "It's about making sure that right from the start that the child's views are heard, the adoptive parents are given all of the support they need, and the family has the help and support to make sure that adoptions are as successful as possible.
"It is vital that children are given the right support they need so they go on to live a stable and fulfilling childhood – a fundamental right for every child, no matter what their starting point in life. This is why services such as AdCAMHS play such an important role in making sure adoptive families are able to access the support they need as and when they need it." 
Cllr Tidy added: "The county council's adoption service is rated 'outstanding' by Ofsted having been praised for how quickly children in care were placed with suitable families and how much support we were able to give the adopted families. The new service demonstrates our commitment to continue to improve the service."