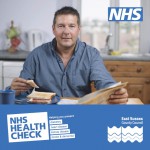 THOUSANDS of East Sussex residents have taken advantage of potentially life-saving health checks, according to latest figures.
The free NHS Health Check is a mid- life MOT which aims to help prevent heart disease, stroke, diabetes and kidney disease and checks are offered to adults aged between 40 and 74.
A total of 14,569 people in East Sussex have had their Health Check so far this year – 23 per cent more than the same period. More than half of those offered the health check in East Sussex – 53 per cent – have taken up their offer, higher than the national average of around 48 per cent.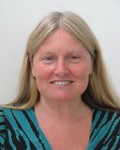 "We're really pleased with the latest figures for East Sussex both for the number of Health Checks being offered and then carried out," said Cynthia Lyons (pictured), acting director of public health at East Sussex County Council.
"But together with our GP partners we want to make sure that everyone who could benefit from an NHS Health Check takes up their offer."
Taking around 20 minutes, a health check can lower the risk of developing a range of health problems such as type 2 diabetes, heart disease, stroke and kidney disease. At the end of the check, tailored advice is offered on the small changes that could make a big difference  to  a person's health.
Health Checks are carried out at local GP surgeries and offered to adults who have not already been diagnosed with heart disease, stroke, diabetes, kidney disease and certain types of dementia. Those eligible are invited to have a Health Check every five years.
"I would urge people to look out for the invitation from their GP and then take up their offer for a free health check when it comes. Take action now and enjoy a healthier life for longer," Cynthia Lyons added.
"Don't worry if you're eligible and haven't got your invitation yet.  All those who are eligible will be invited for their check over the next few years. In the meantime, there are other ways of checking out the state of your health. Take a look at the tools and information available on NHS Choices.  And don't forget through simple lifestyle changes, such as stopping smoking, improving diet and physical activity, we can all lower our risk of developing serious health problems.  For more information visit www.nhs.uk/nhshealthcheck
"If you're worried about your health contact your GP, pharmacist or 111 for advice."
Public Health England review reveals 650 lives across the country could be saved and 1,600 heart attacks and 4,000 cases of diabetes prevented each year if all those eligible took advantage of NHS health checks. They also estimate that at least 20,000 cases of diabetes or kidney disease are being diagnosed earlier. (Source: NHS Health Check implementation review and action plan)
Residents aged between 40 and 74 who have not received an invitation for a health check and don't have pre-existing heart disease, diabetes, hypertension or cerebrovascular disease, can request one from their local GP surgery.
So far this financial year, 27,279 patients have been invited for a Health Check, 16.4 per cent of those in the county eligible. This includes 17 per cent in the Eastbourne, Hailsham and Seaford area, 13.8 per cent in the High Weald, Lewes Havens area and 18.1 per cent in the Hastings and Rother area.