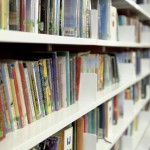 LIBRARY staff are looking at more ways to offer library services to Pevensey residents as work to repair a flood–hit facility continues.
East Sussex County Council is working with the owners of Pevensey Bay Library after extensive flooding in January forced the library to close.
Full assessments of the building's condition will need to take place before any work can take place.
With the closure remaining in place, the county council are looking for a suitable location in the area where residents can peruse and borrow books on a temporary basis.
"We are well aware of the inconvenience that the continued closure of Pevensey Bay Library is causing and we apologise for this," said Valerie Wright, library operations manager at East Sussex County Council.
"We will continue to update residents as we get more information and would like to assure customers that we are doing everything we can to continue to provide a service."
Library customers will have their books automatically renewed until the building reopens and can visit any East Sussex library – the closest being Eastbourne, Langney, Hampden Park and Bexhill.
For residents unable to travel, East Sussex County Council has an e-library which allows people to browse a catalogue, borrow e-books and find help with everything from family history to homework.
Residents are also reminded that The Royal Oak and Castle in Pevensey hosts a Book Exchange as part of The Pub is the Hub scheme.  This innovative service is as a result of a partnership with Adult Social Care and local businesses, which aims to support and strengthen communities. A range of ex library books for adults and children is available for anyone to borrow or read at the pub.
For enquiries, access to the county council's e-library or renew a book online visit www.eastsussex.gov.uk/libraries
Alternatively call 0345 60 80 195 or visit East Sussex libraries facebook page at www.facebook.com/eastsussexlibraries for information.