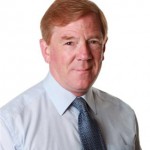 VISITORS can get a sneak peek at exciting new plans to provide Hastings with an improved and enhanced library at two open days next month.
The Brassey Institute will be open to the public on Friday, October 2 and Saturday, October 3, to enable visitors to view latest plans and talk to East Sussex County Council staff and the architect about how the building will be used.
The refurbished library will include more space for use by the public, including space to study, an increased number of public access computers and Wi-Fi throughout the building which can be picked up on visitors' phones and tablets. The library will also include public toilets.
The revamp will also bring the children's library, currently based in Robertson Passage, under the same roof creating a more welcoming, modern environment.
"Hastings library will be refurbished to a high specification and create a great public space with more resources being available for visitors to use." said Cllr Chris Dowling, Lead Member for Community Services.
The open day on Friday, October 2 will run from 2pm to 6pm and on Saturday, October 3 from 10am to 4pm. The library refurbishment is due to be completed in early 2017.