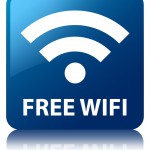 VISITORS to Uckfield Library will be able to surf the web on their own devices thanks to the introduction of free Wi-Fi.
East Sussex County Council has signed up to a BT and Barclays initiative to bring free Wi-Fi to the community as well as offer digital support to library users.Visitors to Uckfield Library will be able to take advantage of two events to launch the initiative.
On Wednesday, September 30, Barclays Digital Eagles will be on hand to introduce library users to the online resources available through East Sussex Libraries to help them research local history. The event will run from 5pm to 7pm.
A second event will run on Wednesday, October 7, between 5pm and 7pm, with experts offering help with basic operations, email and general internet use. The event will also include an introduction to library resources, including the e-library.
Cllr Chris Dowling, the county council's lead member for community services, said: "Uckfield Library is a valued learning and meeting space for the local community and free internet access, combined with expert support, will open up the opportunities that being online has to offer.
"We are delighted to be part of this initiative and hope that free Wi-Fi improves the experience of people using our libraries."
Steven Roberts, Strategic Transformation Director at Barclays, said: "Across the country people are experiencing the digital revolution, but like all revolutions, it's not one that happens to all people at once. Some will adopt digital skills quickly, others will take more time.
"At Barclays, we firmly believe that we have a responsibility to ensure that no one is left behind on the digital journey and through this significant partnership with BT, we can ensure that even more people have access to the services and support they need to embrace the digital revolution."