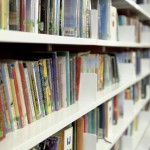 WHAT does the south mean to you? That's the subject of a new project running in libraries in Sussex.
East Sussex and West Sussex county councils have joined forces to promote Reading The South, a three-month initiative running until December 2015.
The initiative is being funded by the Arts Council England's Libraries' Fund, and the project is being managed for the Library Services by Creatives Across Sussex.
The project involves authors who either live in the south or have been influenced by the region in their work, including many Sussex-based authors.
Residents can borrow or download the authors' books from libraries, and share their views through reading groups, creative writing workshops or online.
Meanwhile, three public events will be held in Eastbourne, Lewes and Worthing at which authors will discuss books which feature in the project and exchange ideas about what forms a 'southern' voice in literature.
The scheme also aims to involve people from vulnerable communities, older people and those with health issues at author-led reading and creative writing workshops at Bognor, Eastbourne, Hastings, Midhurst, Newhaven and Worthing libraries. All the workshops are free of charge for participants.
Cllr Chris Dowling, East Sussex County Council lead member for community services, said: "In Sussex we have a very proud literary tradition, with numerous famous authors having been born or making their home here.
"We're still blessed with a thriving literary scene and this project will allow us to tap into that pool of talent to celebrate and explore how this area, its landscape and its culture influence contemporary authors."
The first public event, featuring authors Niyati Keni and Juliet West, will be held at Worthing Library, in Richmond Road, on Tuesday, November 17 2015 at 7.30pm.
On Thursday, November 19 2015, Priya Parmar and Damian Barr will talk in an event at Eastbourne Library, Grove Road.
The final event, to be held in conjunction with Lewes Live Literature, will be held on the evening of Tuesday, December 8 2015 at the All Saints Centre, in Friars Walk, and will feature authors Iain Sinclair, Lee Rourke, Suzanne Joinson and others.
More information is available online at escc.me/readingthesouth or via the Twitter hashtag #RTSouth
Information about East Sussex Libraries can be found online at www.eastsussex.gov.uk/libraries or by calling 0345 6080196 while information about West Sussex libraries is at www.westsussex.gov.uk/libraries or by calling 01903 704818.