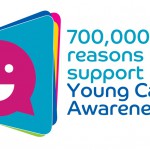 A COUNCIL has pledged to provide a more 'joined-up' approach to support the estimated 17,000 young carers in East Sussex.
East Sussex County Council has launched a new 'working together' policy aimed at ensuring young carers and their families get the support they need, regardless of how they come into contact with the authority.
The new guidance has been issued to coincide with Young Carers Awareness Day – a national event held on Thursday, January 28 2016 aimed at recognising the often unsung efforts of the 700,000 children and young people under 18 in the UK who care for a family member.
The policy stresses the responsibility of all agencies to identify any issues or needs young carers might have when they first come into contact with them and envisages a more co-ordinated approach between the council's adult social care and children's services departments.
It also recognises that young carers and their families may also benefit from having a 'lead professional' – a single point of contact to co-ordinate the programme of support they may need.
Cllr Bill Bentley, East Sussex County Council lead member for adult social care, said: "Being a carer is a very demanding job and when the carer is a child or young person, it's even more important they get all the help they need to carry out their responsibilities.
"Being a carer can impact on young people's education, social life and other activities, but their caring role may pass under the radar, meaning they often don't get all the support they're entitled to.
"It's vital that children's services and adult social care departments work closely with each other and with other agencies to ensure young carers' needs are identified and met at the earliest opportunity."
The county council is working with East Sussex Young Carers, a charity which supports young carers aged between five and 18 across the county.
To mark Young Carers Awareness Day on Thursday (28), the charity is holding events at Kids Stuff Toys shops around the county, offering people the chance to drop in and find out more about their work.
The events are being held from noon to 2pm and from 4pm to 5pm at shops in Bell Walk, Uckfield, in the Eastbourne Arndale Centre, and in Wellington Place, Hastings.