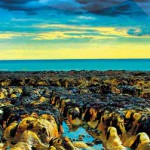 RESIDENTS and carers needing information and advice about crucial services can now get all the help they need seven days a week.
Health and Social Care Connect (HSCC) – a one stop shop for adult community health and social care services in East Sussex – is available to the public from 8am to 8pm Monday to Sunday.
The improved service brings together existing professional referral services as well as assessment, advice and information contact centres, meaning residents and carers need only call one number to access the support they need.
HSCC can provide information and advice, take needs assessment applications, provide support to carers and identify others services or organisations that will improve the lives of those in need. Any safeguarding concerns can also be raised via the service.
The new helpline is part of the continuing efforts of health professionals, local authorities and adult social care providers to adopt a "whole system" approach which allows community health and adult social care services to be delivered side by side.
HSCC has been commissioned by East Sussex County Council and the three CCGs – High Weald, Lewes and Havens, Hastings and Rother and Eastbourne, Hailsham and Seaford – as part of the Better Together and Connecting 4 You programmes.
Residents over the age of 18 and carers can contact HSCC by calling 0345 60 80 191. Alternatively, self-assessments can be completed online.