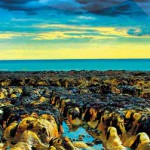 FAMILIES and adults in need across East Sussex and Brighton and Hove will continue to get the best possible support thanks to an innovative teaching partnership.
The South Coast Regional Centre for Social Work Education (SCRC) is developing a model for education which will ensure postgraduate social work students develop the most relevant skills and knowledge to benefit the adults, children and families they work with.
The partnership – consisting of East Sussex County Council, Brighton & Hove City Council, the University of Sussex and the University of Brighton – has now secured funding from the Department for Education to move the initiative forward.
Nicola McGeown, Principal Social Worker in Children's Services at East Sussex County Council, said: "The SCRC is committed to ensuring practice, learning and research is of the highest possible quality and addresses the specific challenges we experience in this geographical area.
"High quality learning and research are critical to the creation of excellent social workers of the future, and the involvement of practicing social work professionals as well as university lecturers in their education and training will help us recruit and retain the best graduates to work in the local area."
As well as benefiting postgraduate students the model will also give experienced practitioners the opportunity to become involved in teaching and research that can have a positive effect on the children, adults and families they work with.
Carolyn Woods, Interim Assistant Director of Health and Adult Social Care at Brighton & Hove City Council said: "The South Coast Regional Centre for Social Work Education puts the development of excellent social work practice centre stage in the region. We see this as an exciting opportunity for social workers in Brighton & Hove, the benefits of which will be shared with the people and communities they work with."
Professor Gillian Ruch, Head of Social Work at the University of Sussex, added: "This is an exciting opportunity for the newly constituted SCRC to deliver professional social work education that responds to the opportunities and challenges of this complex environment and more importantly delivers the best outcomes for children, adults and families experiencing difficult circumstances."
While work on the education model continues, frontline practitioners are already able to develop skills to teach students effectively through an accredited 'Practitioners who Teach' initiative with social workers teaching social work students through the undergraduate course.
The members of the SCRC steering group are:
• Nicola McGeown, Principal Social Worker, Children's Services, East Sussex County Council
• Jane Goldingham, Principal Social Worker, Adult Services, East Sussex County Council
• Tom Stibbs, Principal Social Worker, Children's Services, Brighton & Hove City Council
• Richard Cattell, Principal Social Worker, Adult Services, Brighton & Hove City Council
• Professor Gillian Ruch, Head of School; Education and Social Work, University of Sussex
• Cath Holmstrom, Deputy Head of School; Applied Social Science, University of Brighton