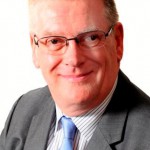 A ROAD in Hailsham will be temporarily closed to traffic as a £2.5 million improvement scheme in the town centre continues to progress.
Diversion routes will be in place as George Street closes for eight weeks from Monday, March 13 to allow contractors Costain CH2M to begin work on reconstructing the road.
During the work, various diversions will be in place, while pedestrian access to all shops, restaurants and business properties will be maintained throughout.
The work is part of the Hailsham Town Centre Improvement Scheme, funded by contributions from housing developers and £1.3 million from East Sussex County Council.
Work on the High Street is nearing completion and has included pavement widening, road resurfacing, changes to parking, new pedestrian crossings, traffic lights and street lights.
The work is aimed at improving the town centre for pedestrians and public transport users, and ensuring the town can cope with increased traffic as a result of new housing development.
Cllr Bill Bentley is chairman of the scheme steering group, made up of representatives from the county council, Wealden District Council, Hailsham Town Council and Hellingly Parish Council.
He said: "Unfortunately, the narrowness of George Street means the road will have to be closed to traffic temporarily while our contractors carry out this important work.
"As they've done all through this scheme, the contractors will do whatever they can to minimise any disruption caused and all town centre businesses will remain open as usual.
"It's exciting to see the scheme moving towards its final phase and the improvement it's making to the look and feel of the town.
"With all the new housing development in Hailsham it's vital that we act to ensure our town centre remains vibrant and attractive, and can cope with the increase in traffic."
Work on the improvement scheme, which was subject to public consultation, began last summer, with a five-week break over Christmas to minimise disruption in the festive period.
Following the work in George Street, contractors will finish work in Vicarage Road and Vicarage Lane, and hope to complete the scheme by the end of May.
More information is available online at www.eastsussexhighways.com/events or by calling the East Sussex Highways Contact Centre on 0345 608 0193.
During the works, the following diversions will be in place:
Cars and vans will be diverted via Market Street, Bell Banks Road and Station Road into North Street. During the diversion, Market Street, Bell Banks Road and the section of Station Road between Bell Banks road and North Street will be one-way, while North Street remains open to two-way traffic.
Stagecoach and Compass buses will continue to use the temporary diversion route down North Street while Cuckmere Buses will use the diversion route for cars and vans as detailed above.
HGVs will be diverted from High Street to Market Street, into Mill Road and Old Swan Lane before turning down Station Road and into Saltmarsh Lane, then turning into Ersham Road, South Road and into North Street. For HGVs all roads apart from Market Street will be open to two-way traffic.
Access to Victoria Road long-stay car park will be maintained via Garfield Road, with signs to the car park located along the diversion route.
Temporary traffic signals will also be placed at the junction of Station Road and George Street to ensure traffic flows are maintained in all directions. Signals will be operated manually during peak times and will be monitored throughout the day.
Access for the emergency services will be maintained throughout the works.