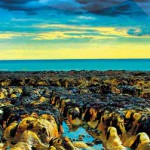 A SERIES of events aimed at debunking myths and promoting the benefits of apprenticeships will mark this year's National Apprenticeship Week.
In celebration of the 10th anniversary of National Apprenticeship Week, which runs from March 6 to March 10, East Sussex County Council has organised a number of information events and roadshows across the county.
Apprenticeships offer an opportunity for young people to take the first step onto the career ladder and earn money while training and gaining qualifications from entry level to the equivalent of a master's degree.
At a series of free events, young people, parents and carers can find out more about alternative routes for training and employment, hear from current apprentices, training providers, colleges, universities and employers.
Employability workshops for 16-24 year olds will be held in Eastbourne and Hastings.
The Eastbourne event will be held at the Towner Gallery in College Road on Tuesday, March 7, while the Hastings event will be held on Thursday, March 9 at The Source BMX, White Rock.  Both events run from 1pm and 3pm and places must be booked in advance at www.c360.org.uk/NAW2017
These will be followed by information events at both venues, open to young people, parents and carers from 4pm to 7pm.
Information roadshows will also take place across the county in local supermarkets.  These events are free and no booking is required;
• Monday, March 6, 4pm to 7pm – Lewes Tesco
• Wednesday, March 8, 4pm to 7pm  – Crowborough Waitrose
• Friday, March 10, 4pm to 7pm  – Uckfield Waitrose
• Saturday, March 11, 10am to 2pm – Hailsham Waitrose
The Bexhill Jobs and Apprenticeships Fair will also take place on Friday, March 3 at De La Warr Pavilion.  Running from 10am to 3pm, the event gives young people the chance to talk directly to employers and find out what career opportunities exist in the county.
Anyone wanting to find out more about the events, or to book a place on the Employability Workshops in Eastbourne or Hastings, can visit www.c360.org.uk/NAW2017
Anyone aged between 16 and 18 needing help applying for an apprenticeship can receive support from YES (Youth Employability Service) by calling 01323 410803 or 01424 722045. Alternatively leave a message on the YES Facebook page, facebook.com/YESEastSussex