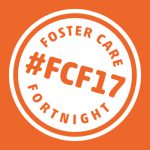 PEOPLE in East Sussex are being urged to find out more about how they could transform a child's life by becoming a foster carer.
East Sussex County Council is promoting the benefits of fostering to mark national Foster Care Fortnight – organised by the charity The Fostering Network – which runs from May 8 to 21 2017.
The council has 450 local children placed with foster carers across the county, but against a backdrop of a national shortage of carers, 50 children in East Sussex are waiting for a placement at any one time
Every child in East Sussex who needs a foster placement comes to the County Council's fostering team, which will try and place them locally with one of its own foster families.
The authority says people from many different backgrounds – including single people and those with families of their own – can provide a loving home for a child, and in return receive comprehensive support throughout the process.
People can become a foster carer in as little as six months and be supported with an allocated social worker, 24-hour advice, local support and training, a comprehensive allowance and access to health and educational services and to social activities.
Liz Rugg, County Council assistant director for social care, said: "People are sometimes put off the idea of fostering because they don't think they fit the profile required, but in fact carers come from a wide range of backgrounds and age groups."
"Fostering can be an incredibly rewarding experience and by opening up their home to a child in need, they can transform their own lives as well as the lives of vulnerable children."
To kick-off Foster Care Fortnight, an information evening is being held at which potential foster carers can put their questions to social workers and foster carers.
It is being held at St Mary's House, 52, St Leonard's Road, Eastbourne, on Thursday, May 4 from 5pm to 8pm.  Anyone can attend and there's no need to book a place.
Foster placements needed include those for long-term, short-term and respite care. More information is available by calling 01323 464129, texting FOSTER to 80806 or at www.eastsussex.gov.uk/foster
Case study – caring for foster children is 'a real privilege'
Tina, from Uckfield, has been a foster carer for the county council for 25 years, during which time she has fostered around 80 children, many of whom she is still in touch with.
The 55-year-old currently cares for two boys aged six and nine, and a girl of 10.
She said: "I didn't have the best of childhoods but there were people who helped me through that. I wanted to be able to have the opportunity to do that for another child.
"Fostering is incredibly hard work but incredibly rewarding – it can be just little things like when you see a child smile for the first time or if they've done something good at school.
"As a foster carer you get lots of support – there's always someone on the end of the phone you can call upon – and you are treated as a professional. I see myself as very much part of a team.
"I'd encourage anyone interested in fostering to go and talk to social workers or foster carers about it. Being able to be part of the journey with these children and to make a difference to their lives is priceless – it's a real privilege."
Foster Care Fortnight is an annual event co-ordinated by The Fostering Network – the UK's leading fostering charity. More information is available at www.thefosteringnetwork.org.uk