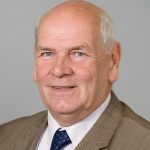 A RECOMMENDATION to further strengthen ties between health and social care providers will be discussed by councillors in East Sussex.
The proposals would see closer working between East Sussex Better Together (ESBT) Alliance partners in the short-term and a move towards setting up a new health and social care organisation in the longer-term.
East Sussex County Council's cabinet will discuss the recommendation at its meeting on Tuesday, July 18 2017, with similar discussions to follow among ESBT Alliance partners in the NHS.
Cllr Keith Glazier, county council leader, said: "The East Sussex Better Together programme is one of the first of its kind in the UK and draws on international examples of the latest research on health and social care.
"A lot of hard work has gone into getting to this stage and it will now be for cabinet to decide whether it believes these proposals are the best way of continuing to transform our health and social care system.
"Similar discussions will follow later in the month with the governing bodies of our NHS partners, to ensure we reach a consensus on the right model to allow us to continue to improve services, health and wellbeing and ensure long-term financial sustainability."
The recommendation is aimed at meeting the ESBT alliance's priorities of ensuring the highest level of care for local people is delivered in the right place, at the right time.
Since being set up three years ago, ESBT's commitment to transformation and working with the public has been recognised nationally and won a number of awards in 2017.
Successes so far include the health and social care connect helpline handling 11,000 calls a month and over 90 per cent of people not needing to return to hospital after receiving help from the joint rehabilitation service.
Meanwhile, a welfare benefits programme has advised more than 7,000 people, with 79 per cent of respondents saying their mental wellbeing had improved after getting in touch.
More information on the proposals is available in cabinet papers which can be found online at https://democracy.eastsussex.gov.uk/ieListMeetings.aspx?CommitteeId=133
NHS partner organisations are also due to make their decisions by the end of July 2017, with a shared ambition to implement the changes by April 2018.