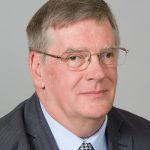 PEOPLE in East Sussex are being urged to report and talk about scams as part of a nationwide campaign.
East Sussex Trading Standards is backing Scams Awareness Month, running throughout July 2017, which is aimed at raising awareness and tackling the stigma which surrounds scams.
Around 3.6 million reports of scams were received across the country in the past year – an eight per cent increase on the previous year – costing an estimated £10.9 billion.
However, with only between five and 15 per cent of scams reported, the figures represent the tip of the iceberg, according to Cllr Bill Bentley, East Sussex County Council lead member for communities and safety.
Cllr Bentley said: "Unfortunately, the number of scams seems to be increasing while scammers are becoming ever more sophisticated in the ways in which they target their victims.
"Apart from the financial loss, falling victim to fraudsters can leave people feeling distressed and embarrassed, meaning they may be reluctant to report it.
"By talking about the problem we can hopefully remove the stigma and help people become more aware about scams and less likely to become a victim."
The campaign, running under the tagline 'Do your part, act on scams' is targeting specific groups including 45 to 60-year-olds, who represent the largest group affected, and the over-70s, who are most likely to be repeat victims.
Meanwhile, there has been a sharp rise in the number of 18 to 24-year-olds targeted, with this group also the least likely to report incidents.
Common reported scams include fake investment opportunities, bogus lotteries, 'cut price' deals and online adverts for products which don't exist or are defective or potentially dangerous.
Scams may be perpetrated via post, email, telephone, online or in person, including doorstep rogue traders offering cheap driveway repairs or other jobs, with victims often pressured to agree to work on the spot.
People can play their part by becoming a Friend Against Scams, in which they receive free training online and in person and are encouraged to share their knowledge with others – more information is available at www.friendsagainstscams.org.uk
During Scams Awareness Month, Friends Against Scams sessions are being held at Crowborough Town Hall on Tuesday, July 18 2017 at 11am and at East Sussex County Council's offices at St Mary's House, in St Leonards Road, Eastbourne, on Friday, July 21 2017 at 10am.
Places are limited and can be booked online at https://www.friendsagainstscams.org.uk/session.php?xCmd=find
Anyone who believes they, or someone they know, has been a victim of scammers, or is aware of a scam happening, is asked to report it by calling the Citizens Advice consumer service on 03454 040506.
More information on spotting and avoiding being a victim of scams can be found on the Citizens Advice website at www.citizensadvice.org.uk/consumer/scams/scams/