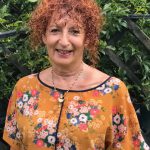 THE founder of a service which provides foster homes for some of the county's most vulnerable children has been honoured with a national award.
Sandy Berwald, who heads up East Sussex County Council's Special Placement Scheme, will receive the Outstanding Contribution by a Social Worker award in the Fostering Excellence Awards.
The service provides specialised training and support to foster carers who open their home to children whose lives have often been blighted by trauma and abuse.
Sandy, who lives near Lewes, said: "I was really shocked and felt quite emotional when I heard. To be nominated by the carers I work with and support was really special and a real honour.
"Our carers need to show empathy and compassion alongside strong and constant parenting – very often love is not enough.
"They are unsung heroes – they open their doors and live with such distress and emotional chaos and keep going in the face of some very challenging and troubled behaviour. Their generosity is exceptional."
Sandy, who set up the Special Placement Scheme 25 years ago, was praised for her dedication by the foster carers in her team who nominated her for the award, including Tina, from Uckfield.
Tina said: "Sandy is small in stature but with a very big heart. She is totally dedicated and is there for me when I need her, whatever time of the day or night – even on Christmas Day."
Sandy, who will receive her award at a ceremony in London in October, says the round-the-clock support she provides is all part of the job.
She said: "There are some scary things carers have to deal with, so it's important for them to know there is a support team there and we will get through it together.
"I still feel passionate about what I do. It's my baby. I gave birth to this scheme so I've got a lot invested in it. I want to be there for them."
Liz Rugg, East Sussex County Council assistant director for early help and social care, said: "This award is richly deserved and testament to the hard work Sandy has put in over many years and the dedication she shows to foster carers and the children they care for."
The Fostering Excellence Awards, organised by the Fostering Network charity, are the UK's leading foster care awards.
More information about fostering in East Sussex is available online at www.eastsussex.gov.uk/fostering or by contacting the Fostering Recruitment Team by emailing fostering@eastsussex.gov.uk, calling 01323 464129 or texting FOSTER to 80806.