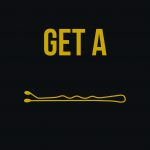 PARENTS are being urged to 'get a grip' and ensure their child attends school every day.
East Sussex County Council has launched a hard-hitting campaign warning every day of school missed impacts on children's education and their prospects in adult life.
The authority warns parents will be fined for unauthorised absences – including taking holidays in term time – and says children should attend school even if they have a minor cough or cold.
During the last school year, the number of prosecutions for non-attendance at schools in East Sussex increased almost threefold on the previous year, with more than £27,000 in fines issued by the courts.
The campaign, featuring slogans such as 'Don't Be a Mug' and 'Get a Grip', will run throughout the year on radio, bus stops and social media.
Cllr Bob Standley, county council lead member for education and inclusion, said: "There's a perception among some parents that 95 per cent attendance is enough, but this is simply not the case.
"Missing even one day of school has an impact not just on your child's education but on the rest of the class, as it means the teacher has to spend time helping them catch up – to the detriment of other pupils.
"We do appreciate the issues parents face around the cost of going away during the school holidays but children's education has to come first.
"Missing days of school reduces children's chances of achieving success – from the youngest pupils starting school to older students preparing for higher education or employment.
"It affects your child's chances of achieving the expected standard by the end of their primary school career and getting the good grades they need in secondary school to give them the best chance of going on to higher education or getting a good job."
Evidence shows a direct correlation between good attendance and good exam performance, with one in three children who attend just 85 per cent of the time leaving school with no GCSEs.
In addition children and young people who are regularly absent are also more likely to miss out on forming the strong friendship bonds that those who attend every day enjoy.
The council says parents can help by booking doctor or dentist appointments outside of school hours and ensuring their child has a regular bedtime routine without electronic devices, in order to avoid being tired for the next school day.
Parents are urged to make sure their child knows attending school every day is not optional and if they are reluctant to attend, to speak to school staff, who may be able to help them improve their child's attendance.
Schools will not authorise absence for term-time holidays and any parent taking their child out of school without permission can expect to receive a £60 penalty notice per child per parent.
Parents whose children continue to regularly miss school risk a court appearance and further financial penalties, including costs.