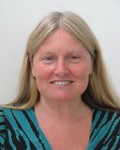 HEALTH bosses are urging East Sussex residents to get vaccinated as the UK braces itself for a heavy flu outbreak.
With hospitals in the southern hemisphere struggling to cope with a severe flu outbreak during their winter, there are fears the UK could experience similar pressures.
The flu vaccination is the best way to protect people against the virus, which can lead to complications requiring hospital care and, in rare cases, can be fatal. All at risk groups can get the vaccination free from their GP or, if aged 18 years or over, a local chemist, and for children aged between four and eight from school.
Cynthia Lyons, acting director of public health at East Sussex County Council, said: "In most cases, flu can be prevented with a vaccination, which is free for everyone aged 65 and over, those with a long term condition, children aged two to eight, pregnant women, carers, healthcare workers and social care workers with direct patient care, and those who are very overweight.
"For those in good health, flu is unpleasant but recovery is usually no more than seven days. However, for at risk groups the viral infection can lead to further complications which for some could result in them requiring hospital care."
Last winter, in East Sussex, 70 per cent of people aged 65 years and older took advantage of the free jab and 43 per cent of pregnant women were vaccinated.
Despite 100 per cent of two, three and four year olds being eligible for the vaccination – which is given as a nasal spray – only 34% of children in this age group were vaccinated against flu last year.
Cynthia Lyons added: "Being vaccinated against flu is a quick, simple procedure which is the best way for people to avoid catching the virus and the complications which can result from it.
"If you are eligible, I would urge you to take advantage of the free flu jab, and to make sure your child receives their free vaccination if they are aged between two and eight."
Symptoms of flu, which is spread by coughs and sneezes or touching infected surfaces, include fever, chills, headaches, aches and pains in joints and muscles and extreme tiredness.
To reduce the spread of flu people should wash their hands regularly when they cough or sneeze and throw away used tissues to prevent the spread of viruses.
It is important that people have their flu vaccine every year, as it protects against different strains of flu which change and evolve each year.
More information about flu is available online at www.nhs.uk/conditions/flu
People in at-risk groups can get the flu jab free from their GP or (if aged 18 and above) a local chemist.