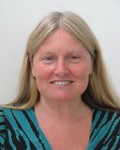 PEOPLE in East Sussex are being urged not to miss out on a free NHS Health Check which could help them live longer and healthier lives.
The check, which can lower the risk of developing type 2 diabetes, heart disease, stroke, kidney disease and dementia, is offered to people aged 40 to 74 who don't already have one of those conditions.
Since the scheme launched in 2013, over 96 per cent of eligible adults in East Sussex have been invited to have the check, with 83,000 people – almost half of those eligible – taking up the offer.
However, public health chiefs are keen to encourage all those eligible to have the check – particularly people in the High Weald, Lewes and Havens area, where uptake is lower.
Cynthia Lyons, East Sussex acting director for public health, said: "This service provides a real opportunity for people to take control of their own health and it's encouraging to see so many people taking advantage of it.
"We've worked very hard together with GP practices to promote the free NHS Health Checks and are well on the way to offering them to all eligible people in the county.
"While uptake has been good, there are still tens of thousands of people in East Sussex who have not taken advantage of the service, which offers personalised advice to help reduce the risk of developing serious and preventable conditions.
"Through simple lifestyle changes, such as diet and physical activity, everyone can lower their risk of developing serious health problems and increase their chances of living longer, healthier lives."
People taking the check are asked simple questions about their lifestyle and family history, have their height and weight measured, their blood pressure monitored and a simple finger-prick cholesterol blood test taken.
While just over half of eligible people across the county have taken up their free check, in the High Weald, Lewes and Havens area, this figure falls to just 42 per cent.
Particular areas where uptake is low include Uckfield, Mayfield and Newhaven, where fewer than one in four eligible people have had their check, and Sedlescombe and Westfield, where the figure is fewer than one in three.
The free NHS Health Check is offered to eligible patients at all GP surgeries in East Sussex. Anyone eligible who has not yet received it should contact their GP, or visit One You East Sussex –  which offers the service in more than 50 community locations in the county at a range of times – at http://oneyoueastsussex.org.uk/healthchecks/