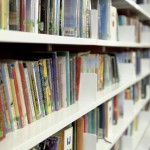 UPDATED plans to provide a modern library service in East Sussex are to be considered by council leaders.
Results of a 12-week public consultation and a revised draft Libraries Strategic Commissioning strategy will be presented to East Sussex County Council's Cabinet on Tuesday, March 6 2018.
Under the revised proposals, the council would introduce initiatives that received widespread support, including a new community library card, homework and study clubs in libraries and increased outreach work in the county's most disadvantaged communities, while there would also be greater investment in the eLibrary.
Changes to the proposals in response to feedback received include more flexibility for communities wanting to run facilities themselves.
Proposals to close seven libraries, which would affect eight per cent of the county's library members, and plans to stop providing a mobile library service, remain.
Nick Skelton, assistant director of communities, said: "Reductions in Government funding and greater demand on services means the county council has to find significant savings by reviewing the way it delivers services. We need to have a strategy in place to address the changing way in which people are accessing library services, while ensuring it remains highly accessible and can be delivered within our limited budget.
"Feedback from the consultation highlighted the need for greater investment in our online service and support for the idea of a community library card, which will help ensure that rural areas in particular have access to library stock at a greater frequency than the mobile library service can offer."
The updated strategy includes new pilots for homework and study clubs, while popular code clubs would continue to run.
The Schools Library and Museum Service will also be replaced with a more flexible and affordable option which would create a new Teachers Library Membership allowing them to borrow items on long loan for use in the classroom.
The majority of respondents to the consultation were current users of seven libraries and the mobile library, which the county council proposes to close.
"Closing library buildings is not a decision we take lightly and I can understand the feelings of these communities," Mr Skelton added.
"Every member of the seven libraries proposed to close lives within a 20 minute drive to one of the remaining libraries. More than 96 per cent are within a 30 minute journey on public transport. The majority of respondents who said they would be affected also said they would still be able to use the service.
"We considered very carefully all of the views people put forward about our proposals and we recognise there are individuals in every community with needs that the library service can support.
"Faced with unprecedented levels of cuts, however, we have to prioritise our resources toward areas with the highest levels of need. But, with the addition of community library cards and improvements to our eLibrary, we believe the draft strategy continues to offer a highly accessible service to all residents.
"If cabinet approves the revised strategy, work will begin on implementing the changes, with the seven libraries and mobile library service closing from Saturday, May 5 2018.
"We will work with community groups and organisations who'd like to explore taking over the responsibility for libraries that would close as part of the new strategy."