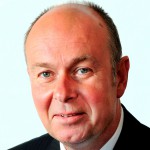 SECTIONS of a busy road will be given a new lease of life as overnight roadworks begin.
More than two miles of the A267 between Heathfield and Frant will be resurfaced between Sunday, October 14, and Thursday, December 6.
Cllr Nick Bennett, East Sussex County Council's lead member for transport and environment, said: "Our monthly inspections of the A267 highlighted five sections of the road as needing resurfacing work, work that will result in a safer and smooth drive for motorists.
"While closing roads will undoubtedly cause disruption, we will be able to keep this to an absolute minimum by carrying out the work overnight."
From Sunday, October 14 to Sunday, October 21, Tunbridge Wells Road in Mayfield will be closed from Lake Street to Yew Tree Lane between 7pm and 6am.
Between Tuesday, October 30 and Saturday, November 3, Tunbridge Wells Road, Frant, will be closed from its junctions with the B2100 to the B2099 junction. The road will be closed from 8pm to 6am.
Mayfield Road, Frant, between Wadhurst Road and Danegate, will be closed between 8pm and 6pm from Monday, November 5 and Friday, November 9.
From Friday, November 9 to Monday, November 19, Mayfield Roundabout will be closed. The closure, in place between 8pm and 6pm, will also affect 100 to 150 metres of the three roads leading onto the roundabout.
Finally, Mayfield Road, Heathfield, between Frog Hole Lane and the junction of the B2102 Mayfield Flat, will be closed from Friday, November 23 to Thursday, December 6. The closure will be in place between 8pm and 6am.
The sections of the road will be closed to through traffic, but diversion routes will be in place and signposted.
More information and updates are available online at www.eastsussexhighways.com
Ends.