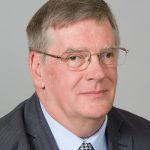 CAMPAIGNERS are taking action to help eliminate domestic violence and abuse against women and girls as part of an annual international initiative.
The White Ribbon Campaign's 16 Days of Action is being backed by East Sussex County Council and Brighton & Hove City Council who have committed to raising awareness of the issue and support available.
With nearly 14,000 recorded incidents of domestic abuse across East Sussex and Brighton & Hove in 2017/18, people are being urged to lend their support to the cause.
Launching on Sunday, November 25 2018, the UN International Day of Elimination of Violence against Women, 16 Days of Action runs until Human Rights Day on Monday, December 10 2018.
The start of the initiative also marks White Ribbon Day, part of a campaign which encourages community leaders to lead by example and recognises the positive role that men play in preventing violence against women.
Both councils, which have been awarded White Ribbon Status, are encouraging residents to sign the White Ribbon Pledge during the 16 Days of Action, speak out against violence and abuse and challenge the attitudes a minority of men who use or condone violence against women.
Cllr Bill Bentley, East Sussex County Council's White Ribbon Ambassador, said: "We all have a responsibility to do all we can to rid society of domestic violence and abuse and must do everything we can to raise awareness of its impact and the help available.
"The16 Days of Action initiative gives us a great platform to spread the message that anyone can be affected by domestic or sexual abuse or violence, stalking and harassment and that help and support is out there."
Councillor Emma Daniel, chair of Brighton & Hove City Council's Neighbourhoods, Inclusion, Communities & Equalities committee, said: "It's great to see so many organisations, authorities and individuals in our communities promoting the help and support available for those affected by domestic violence and abuse in all its forms.
"I would encourage everyone, but especially men, to take the pledge and help put an end to the threats, intimidation and violence woman and girls face both at home and outside the home, often on a daily basis."
As well as raising awareness by promoting the support available, there are series of events taking place during the 16 days, including;
• BHCC and ESCC 16 Days of Action Conference for professionals at The Brighthelm Centre, Brighton on Thursday, November 29 2018
• Pathways to recovery and Wellbeing – an event to raise awareness of services available to help those with, and affected by, alcohol and substance misuse issues – at Uckfield Civic Centre on Thursday, November 29 2018
• Visions of Stalking – an exhibition to raise public awareness of stalking which also marks the 6th anniversary of Stalking Law Reform Campaign, at Atrium Art Gallery in Brighton on Thursday, November 29 2018
• Reclaim the Night Brighton – A demonstration to protest street harassment and rape culture on Friday, November 30 2018starting at Brighton Railway Station
Further details of these events and others happening as part of the 16 Days of Action, can be found at www.safeinthecity.info/16-days-of-action