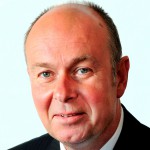 MILLIONS of pounds are set to be invested in climate change efforts, the county's road network and other vital services as spending plans win the backing of councillors.
East Sussex County Council approved a £453 million budget for 2022/23 for the day-to-day provision of services and £753 million for capital investment, which includes a commitment to spend an additional £6 million to help combat climate change and £31 million to maintain and improve roads and pavements over the next decade.
The investment was on top of one-off spending of £3.1 million to support the council's efforts to cut carbon emissions and £5.8 million for roads agreed in November.
The approved budget also supports services providing vital help to the most vulnerable children and adults across East Sussex.
Nick Bennett, deputy leader and lead member for resources and climate change, said: "Every resident in the county will benefit from the investments we have agreed to make in our roads, environmental efforts and valuable support services.
"We still face future financial uncertainty and continue to fight for fairer and more sustainable funding for East Sussex, but it's vital that we continue to invest in priority areas when we can.
"As a result of careful financial planning, we are able to invest in key areas, cancel some previously agreed savings and put money aside to ensure we can meet increasing demand for vital services, which we know we face in the future."
As well as investment, the 2022/23 budget cancels almost £900,000 of savings due to be made from the early help service which will mean continued support for vulnerable families. This is in addition to £854,000 of planned safeguarding savings in Children's Services that were cancelled earlier in the financial year.
Residents will be asked to pay an additional 1.99 per cent on their council tax, as well as the Government-approved adult social care levy of 2.5 per cent which will support the most vulnerable residents through a time of increased pressure and planned national reforms of social care. It will mean an increase of £1.33 a week for a typical (Band D) household.
Councillors also approved the Council Plan at Tuesday's meeting, which sets out what it plans to achieve by 2025 in line with its four priority outcomes of driving sustainable economic growth,  keeping vulnerable people safe, helping people help themselves, and making best use of resources now and for the future.
Full budget reports are available Agenda for Full Council on Tuesday, 8th February, 2022, 10.00 am | East Sussex County Council
Ends.