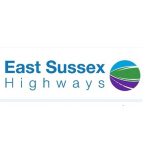 DRAINAGE work starting next week will help alleviate the risk of flooding on a Heathfield road.
Night-time closures will be in place from Monday, March 20, while work is carried out in Little London Road between the A265 and Pages Hill.
Work will take place between 8pm and 6am and is scheduled to be completed by Thursday, April 6.
A spokesperson for East Sussex Highways said: "We appreciate that this work will cause some disruption but ask residents and road users to bear with us as it's important we take action to help alleviate flooding in this area.
"The work follows extensive drainage investigation to ensure that the measures taken are appropriate and will reduce the flood risk in Little London Road."
During the road closures, traffic will be diverted via the A265, Tower Street, Hailsham Road and Theobalds Green.
The road will reopen during the day with temporary traffic lights in place.
Further follow-on work will also be required later in the year to carry out additional drainage work in the area.
Ends.