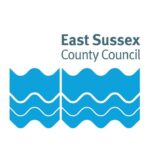 PROJECTS that create a positive change in communities across East Sussex could receive a welcome cash boost.
East Sussex County Council and Crowdfunder are supporting nine projects across the county that promote cultural vitality, economic prosperity, social equity and environmental sustainability.
The public have just days left to show their support for projects, which will receive up to £5,000 in match funding if they reach their fundraising target.
Darrell Gale, Director of Public Health for East Sussex, said: "Crowdfunding is a great opportunity to get projects off the ground through fundraising, but also through increasing awareness of a project and developing wider connections with communities through crowdfunding campaigns.
"All initiatives hoping to secure the match funding will offer vital support to communities across the county or help boost environmental sustainability.  We would encourage people to find out more about these projects and show their support, whether through by pledging money, or telling friends, family and colleagues about the projects you think they'd be interested in."
The nine projects are;
East Sussex HIV support – HIV peer-led community groups for people to meet and support each other
Afri-Co-Lab Opening Our Doors – a community pop in session with creative activities
A Band of Brothers Eastbourne – Support for 18 to 25-year-old men to make better choices
The Posh Club, Hastings – Weekly black tie cabaret for older people to combat isolation and loneliness
The Woodstore Expansion, Ringmer – Funds to buy a van and support unemployed trainees for a wood recycling project
Beds4Kids – Providing beds to children in need aged 0-16 years in East Sussex
Beachy Head Landscapes and Legends – Raise cultural awareness of the landscape with heritage and nature projects
The Pelham Wood Recycling Project – Working with local building sites to reduce wood waste in Rother by using it for community projects
CMT Mechanical Making Space – A new HQ and workspace for Cabaret Mechanical Theatre's automata collection to share with the community
Beds4Kids' application for the Community Wellbeing Fund said: "Financial hardship in childhood can hugely impact children, causing detriment to their health and education, as well as triggering feelings of anxiety and worthlessness. For parents, having to choose between paying rent, bills, or providing clothing and food for their children, poverty can create stress and strained relationships, often impacting mental health and overflowing into other aspects of life.
"'The impact on families who receive the gifts is almost immeasurable, it makes a huge difference."
For East Sussex HIV Support money raised by crowdfunding will help them reach and support people who would otherwise not be supported.
In their application, they said: "People living with HIV have no other HIV face-to-face group support in the area, and experience shows us that people are frequently very unconfident about accessing other support services where they might need to talk about their HIV."
Money from Crowdfunding will help scale up The Pelham Wood Recycling Project scale, which last year diverted more than 15 tonnes of waste wood from landfill to use in local community projects.
Wood collected from local building sites will be sold locally to charities and community projects or be used for the group's social enterprise where local unemployed people will be trained to become carpenters.
Their application said: "We need to fundraise towards the rent and tools we need to set up this project – any money will be used to reduce environmental damage and any profits will be used to help vulnerable people locally to make real change and move out of poverty. "
People can help any of the nine projects by donating via www.crowdfunder.co.uk/funds/east-sussex-community-wellbeing  Details of each project and the amount of time remaining for fundraising can be found on the website.
Ends.